Chimney Corner is located in the beautiful Margaree River region of Cape Breton, Nova Scotia. Our site is situated on the Gulf of St.Lawrence and provides twenty-five acres of woodland and private beach for those who wish to escape the world of commercialism and enjoy a quiet, secluded, ocean setting.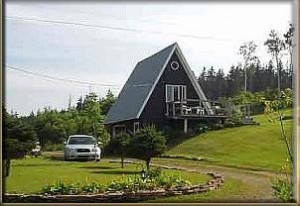 The property lends itself to reflection and getting in touch with yourself: walking down the birch lined driveway, sitting on a cliff deck overlooking the Gulf, or going to the beach and counting that seventh wave.
Enjoy the fresh air, the birds calling, a clear night sky, a stroll to the beach to collect driftwood and search for fossils, along with an early morning coffee or late evening wine on the decks.
The cottages provide privacy and tranquility while perched at the edge of fifty foot cliffs. The stressed-out and burnt-out can recharge, and the vacationer can just vegetate. Three-days in a cottage will give you a "taste," but it takes a minimum of a week to "savour" Cape Breton.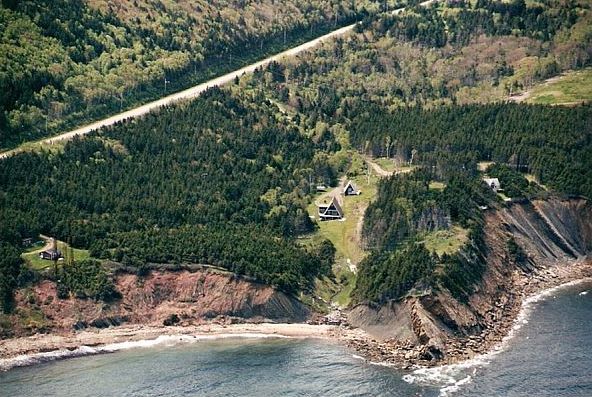 Relaxing day trips from Chimney Corner could take you to the Cape Breton Highlands National Park, Alexander Graham Bell Museum, Fortress Louisbourg, Miners Museum, Highland Village, Gaelic College and home in time for evening tea. Boat tours, sand beaches, whale watching, canoeing, golfing, fishing (trout, salmon, deep sea), all are within a short drive. We regret we can not allow pets.